Reduce Your Type 2 Diabetes Risk
What is Prediabetes?
Almost 6 million Canadians have prediabetes, and many of them don't know that they have it. Prediabetes refers to blood sugar levels that are higher than normal, but not high enough to be diagnosed as type 2 diabetes. If left unmanaged, prediabetes can develop into type 2 diabetes – but there are multiple ways to prevent this and change your future. Know your risks - see your pharmacist for a personalized risk assessment.
Manage your Diabetes - Your Pharmacist Can Help
If you've been diagnosed with diabetes, our pharmacy team can help. In collaboration with your primary care provider, our pharmacists can help manage your medications and reduce your risk of diabetes-related complications such as high blood pressure, weight management, heart disease, and much more.
Select pharmacy locations have Pharmacists who are certified diabetes educator (CDE) designated. They can support you throughout your lifelong journey with diabetes.
Book an appointment here
with our CDE pharmacist for advice and other resources including:
Blood glucose monitoring tips

Treatment options

A diabetes action plan and goal setting

Lifestyle and nutrition tips
---
Routine monitoring of your blood sugar is important to keep your diabetes in check and to prevent complications.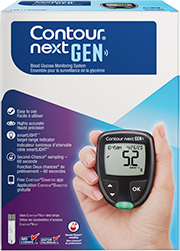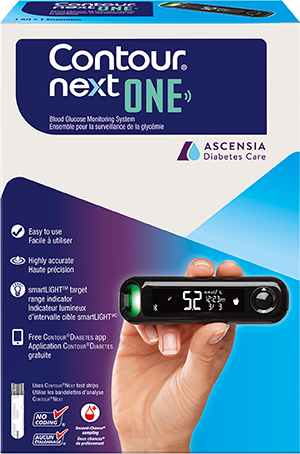 The new CONTOUR®NEXT GEN meter is ready to use right out of the box
1
and includes some great features:
Easy-to use meter system • Instant feedback with the SmartLIGHT feature
Highly accurate meter results*1
Second-Chance® Sampling allowing 60 seconds to reapply blood to the same strip which may help prevent wasted strips.2
Connects to the FREE CONTOUR® DIABETES app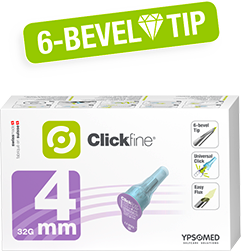 6-bevel needle tip for a smoother injection
Extra Thin Wall cannula for an optimized drug flow
Click technology for an easy and secure fit
Special silicone surface treatment for advanced injection comfort
References:
Prediabetes - Diabetes Canada
Reduce Your Type 2 Diabetes Risk - MedBroadcast.com
Pick up your free Diabetes Management resource guide, available at in store.