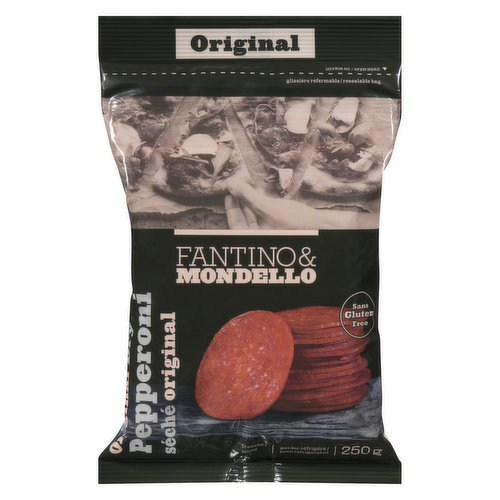 Fantino & Mondello - Pepperoni, 250 Gram
Ingredients
Pork and/or Beef, Water, Salt, Mustard, Sugars (dextrose), Spices, Sodium erythorbate, Smoke flavour, Garlic powder, Bacterial Culture, Sodium nitrite. Contains: Mustard.
Product Number: 00629002070363
Product Number: 00629002070363
Disclaimer
The product information on this website may not be 100% accurate. Please check the product packaging information before consumption, especially if you have allergies or other health conditions. Store made products may contain other allergens due to potential cross contamination during handling.