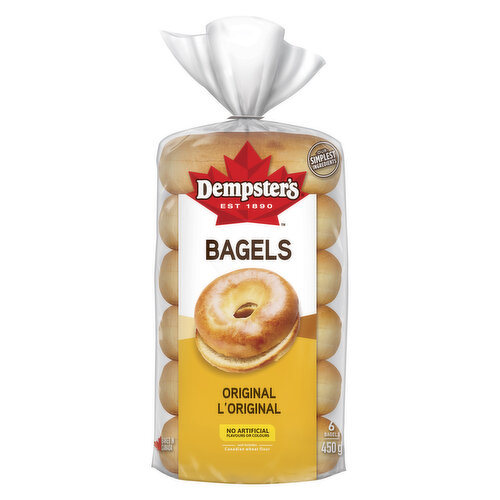 Dempster's - Original Bagels, 6 Each
Ingredients
Enriched wheat flour, Water, Light rye flour, Sugar, Yeast*, Wheat gluten*, Salt, Cornmeal, Vegetable oil (canola or soybean), Calcium propionate, Fumaric acid, Sorbic acid*, Malted barley flour, Soy lecithin, Potassium sorbate. *Ingredients may vary. May contain: Sesame, Eggs, Milk, Sulphites.
Product Number: 00068721704430
Disclaimer
The product information on this website may not be 100% accurate. Please check the product packaging information before consumption, especially if you have allergies or other health conditions. Store made products may contain other allergens due to potential cross contamination during handling.