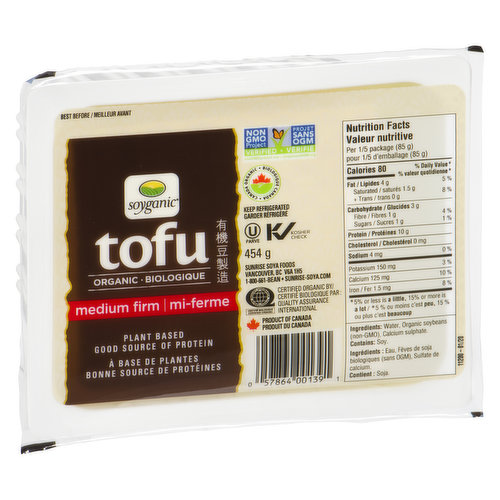 Sunrise - Medium Firm Pressed Tofu, 454 Gram
Description
Plant based good source of protein
Ingredients
Water, Organic soybeans (non-GMO), Calcium sulphate. Contains: Soy.
Product Number: 00057864001391
Description
Plant based good source of protein
Product Number: 00057864001391
Disclaimer
The product information on this website may not be 100% accurate. Please check the product packaging information before consumption, especially if you have allergies or other health conditions. Store made products may contain other allergens due to potential cross contamination during handling.